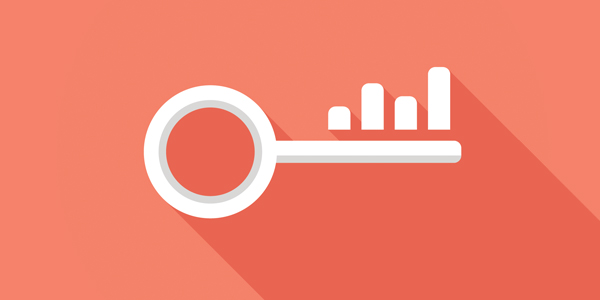 Which tool should you be using for keyword research?
In the world of digital marketing, there is a term that strikes fear into the hearts of the most resilient: keyword research. The general opinion is that keyword research must be a long, laborious task. And that those poor souls set to embark upon a new campaign must flit from website to desktop application to spreadsheet, leapfrogging their way to an extensively useless keyword list, topped with a juicy headache. We'd like to reassure you that this need not be so, there is a keyword research tool out there for you too.
What are the best keyword research tools?
At the heart of any digital marketing campaign – whether PPC, SEO, content or social media marketing – should be focused, quality keyword research. If the aim is to attract more visitors, gain more traffic and ultimately more business, without effective keyword research, you're a fisherman without his net. If you're not using the right keywords in your content, if you're not bidding on the right search terms in AdWords, then you're simply not going to attract your target visitor.
Choosing SEMrush as your keyword research tool
The copious strong points of the all-in-one marketing toolkit SEMrush are too many to list, but in the context of this article we're referring to its 'Keyword Magic' tool for SEO purposes. If you have ever attempted keyword research then you will know the potential for its total consumption of time. The keyword magic tool has everything you need to analyse in one self contained window, enabling you to conduct dynamic, targeted keyword research whilst minimising the time spent researching.
SEMrush and its magical keyword research tool
You begin with a seed keyword, preferably of the short-tail variety, from here you can drill down through a series of separate categories creating longer-tail, more specific keywords. Sort and filter your search results by Volume, Keyword difficulty, CPC, competition and SERP features to ensure your results are tailored to your requirements.
Using the keyword filter option, you can include or exclude specific keywords from your long-tail search terms. Add groups of or individual keywords to the keyword analyser as you search and SEMrush will compile all your findings in a handy autosaved list, which you can then review when you're done searching.
From the keyword analyser you can export your keyword list as an .XLSX file, but not before hitting 'update metrics', which resets all measurable metrics to the most recent results. You can then sort and filter to your hearts content, chopping away any deadwood to reveal your shiny new keyword list.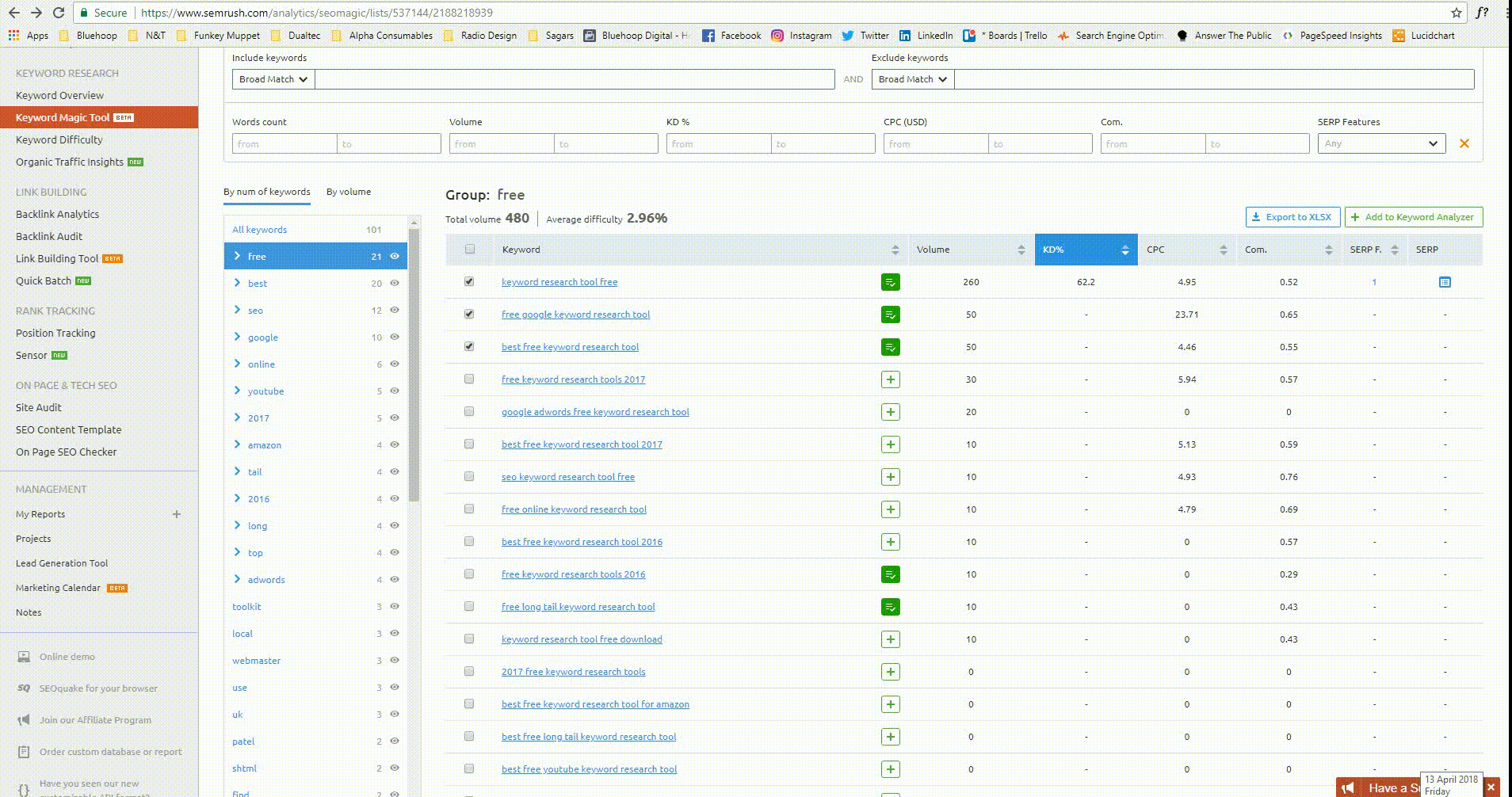 SEMrush aggregates its data – search volume, keyword difficulty, cost-per-click etc. – through a combination of Googles own data and several other reliable, proprietary data sources. Couple this with the ability to sync your Google Analytics and Google Search Console accounts to other tools within SEMrush – the data of which can be accessed through different parts of SEMrush including the customisable PDF reporting tool – and you have everything needed from a keyword research tool, all under one roof.
In praise of Google Analytics and Search Console
It is definitely worth mentioning we must not forget Google Search Console and Google Analytics. They are and always shall be invaluable keyword research tools, SEMrush simply pulls in live data so that you can view it alongside everything else. The free Google keyword research tools provide start ups and individuals with the basic data needed to attempt SEO or begin optimising your content. SEMrush takes that solid foundation and builds a lofty tower atop of it.
Please get in touch with us if you have any queries about keyword research for your marketing campaign.
Call us on 01943 968262