Ultimate Group Case Study
Search Engine Optimisation, Website Development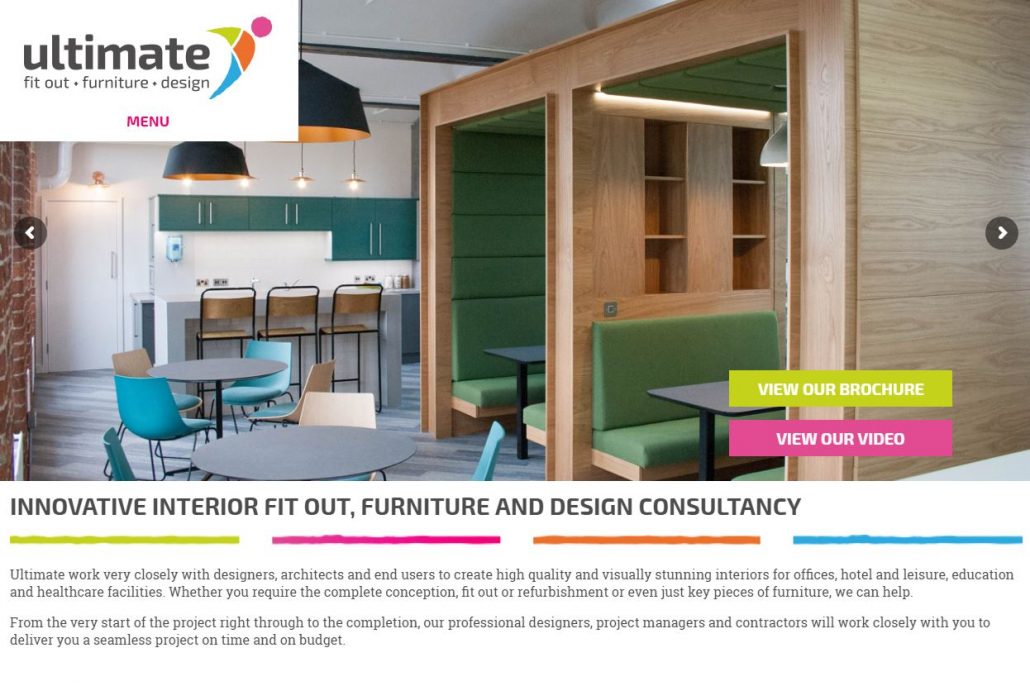 Ultimate Group create high quality and visually stunning interiors for offices, hotel and leisure, education and healthcare facilities, providing complete conception, fit out and refurbishment.
The company approached Bluehoop Digital with a precise requirement to get more business leads from the website. An analysis of the traffic to the Ultimate Group website showed us that there was a huge scope to increase the amount of potential customers visiting the website.
We embarked upon a very successful search engine optimisation campaign which has resulted in many more, regular, enquiries being made as a result of hugely increased, targeted traffic to the website.
Ongoing, Bluehoop Digital have been engaged in developing the website to increase conversion rates, showcasing the work that Ultimate produce.