Website Design for a Local Builders & Construction Company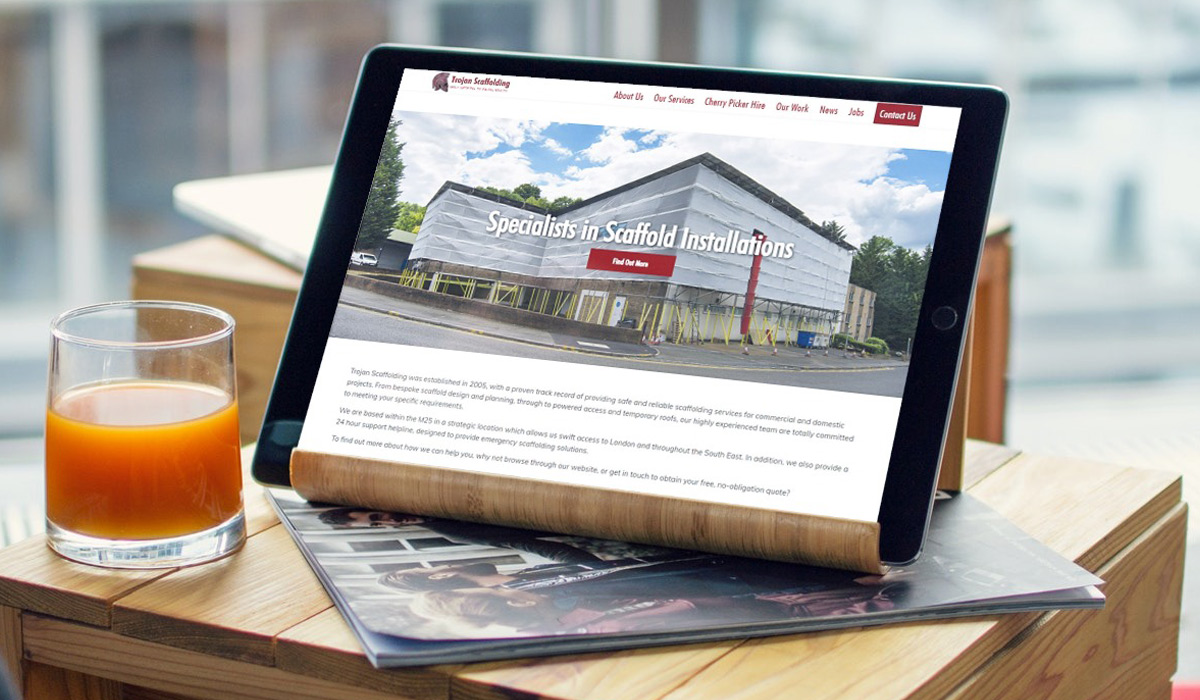 Trojan Scaffolding is another of our-London based clients who came to us as they knew that they'd get great value for money by choosing a Northern professional web agency!
Trojan's previous website was very dated and no longer representative of their professional standing in the major project sector.
We developed a simple yet highly effective website, designed to provide potential customers with clear information on Trojan's range of service. We also ensured that the new site delivered a sense of trust by including examples of Trojan's past work and images of the high profile properties who had previously used their services.
In addition, as Trojan were keen to expand their range of services and had recently invested in a cherry picker plant, we delivered an SEO campaign to raise their Google rankings for searches across the South of England.
Please get in touch with us if you want to know how we help businesses to gain more customers using SEO, we'd be happy to help.
Call us on 01943 968262