Growing your manufacturing business: 5 ways to increase sales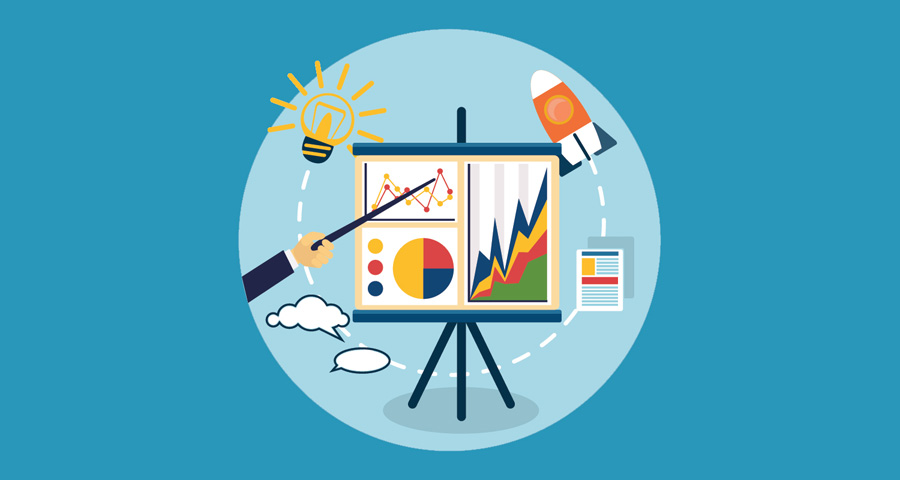 At Bluehoop Digital we love working with manufacturing businesses, however many are facing challenges when it comes to using their websites to increase sales.
Your business website is key to gaining new customers and increasing your sales
Uncertain economic times mean that it's even more important to focus on increasing sales and the profitability of your manufacturing business. One of the easiest ways of accessing new customers is to use your online strategy so that your business is best placed to be seen by new customers, both within the UK and overseas.
With the right strategy in place, manufacturers can make their websites work harder and get their products seen by more people  – leading to increased sales and increased profitability.
Review and invest in your online marketing strategy
In the first instance you should look at your website from the perspective of a potential customer….
Ask yourself the following questions:
Does my website go the extra mile to showcase my products, services and expertise?
If I search for my products or services in Google does my website show high-up in the results?
Do sections of my website need translated sections to accommodate overseas customers?
Your website needs to go the extra mile to give you a competitive advantage, if it doesn't,  you probably need to update your online marketing plan.
Our 5 point plan to gaining more customers & more sales
Our five point plan aims to develop online visibility for manufacturing businesses who work with UK customers and wish to increase international enquiries.
1) Make your website show that you are THE business to do business with
Potential customers will decide if your business is the right fit for them in just a few seconds of landing on your website. It's important to make the right first impression. Use professional photos, clear product descriptions and technical specifications, whilst make it easy for potential customers to make an enquiry.
2) Make sure that your website can be found in Google across the globe
Search engine optimisation (or SEO) can be used to increase your website's ranking in search engine results for search queries that are used by people looking for your products or services.
Search engine optimisation involves keyword research to understand how potential customers use Google to search for your products. Technical tweaks are then made to your website so that it meets various Google guidelines. Next, it's important to develop optimised landing pages to show Google that you are highly relevant. Finally, creating an ongoing plan that will demonstrate to Google that your website is an authority in your sector.
3) Check that your domain name is right for your target audience
If you only want to attract UK customers, than using a .co.uk domain name is perfect. If you want to position your business to target international customers then you should consider using a .com domain name. Alternatively, different top level domain extensions .uk, , .fr, .de, will target customers in other countries individually.
4) Localise for your target countries
If you are really serious about attracting international customers then it's important that your website uses the right language, currency and culture.
Although lots of global business is conducted in English, if you want to stand out from your competitors you should consider using native languages to make things clearer and easier for potential customers. Free online translation services won't do; you need professional translations if you're going to make new deals and reach new markets.
5) Make it easier for potential customers to enquire or buy
Your website has been found in Google and they like what they see, now you need to make it as easy as possible for potential customers to contact you.
Make use of enquiry forms. If your business has multiple departments, you can use website forms to direct messages to different people which means that customer replies will be more prompt. Consider adding an online chat facility to your website so you can provide an instant response to any enquiries – this works well in specialist sectors or if you want to capture contact information or follow-up enquiries.
If you are selling overseas, make sure you include international dialing codes on your phone number and include GMT or UTC formats with your office opening times.
What are the next steps to get your online marketing strategy up and running?
If your business already has a dedicated marketing team, putting together a digital marketing strategy should be pretty straightforward. Speak to your marketing team and ask them to make it a priority.
If your team need a little help with the more technical side of prepping your website and developing a search engine optimisation plan, a quick chat with the team here at Bluehoop Digital will explain how to make the process work best for your business.
Bluehoop Digital works with a range of manufacturers in the North of England, providing websites and digital marketing. We deliver strategies aimed to get businesses seen by more people and to gain more sales.
We undertake full website and online marketing reviews and provide recommendations and strategies without the need for ongoing commitment.
Please get in touch with us if you have any queries about implementing an online marketing campaign for your manufacturing business.
Call us on 01943 968262