Development of Online Music Database and Web Portal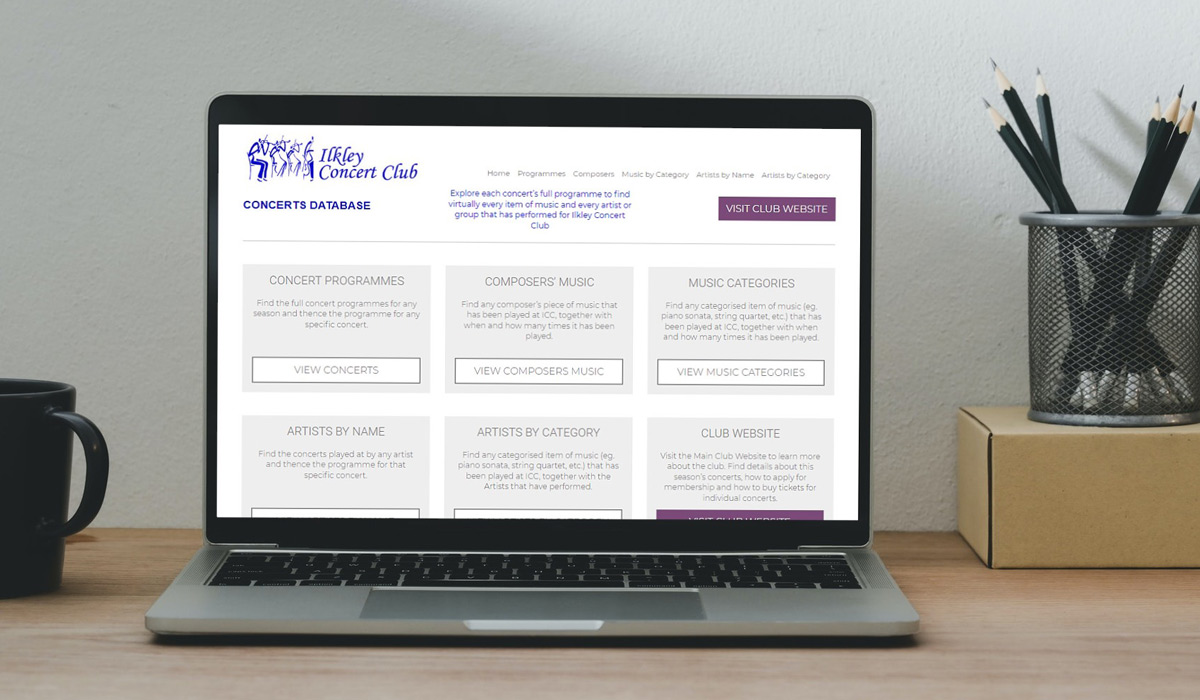 Ilkley Concert Club is a group who had meticulously recorded more than 75 years of concerts into their own database which they wanted to be able to share online with their members. We migrated the database into an online installation of MySQL and then developed a user-friendly front-end to allow the database to be searched and filtered by year, artist, composer and musical instrument.
This project involved utilising a WordPress content management system which had numerous bespoke page templates, designed to enable online queries. Since using their new database, Ilkley Concert Club have organised many new concerts and are able to easily update their database with the details, using a specially created administration panel.
Please get in touch with us if you have any queries about web design and development for your business, we'd be happy to help.
Call us on 01943 968262